Mobile & NFC-First
Trusted Identity Verification
Easy identity verification for everyone with a smartphone and an electronic identity document. Our ReadID technology is the most user-friendly, secure and scalable solution, building upon the possibilities of NFC. Instant and verified results for your customer onboarding or AML processes.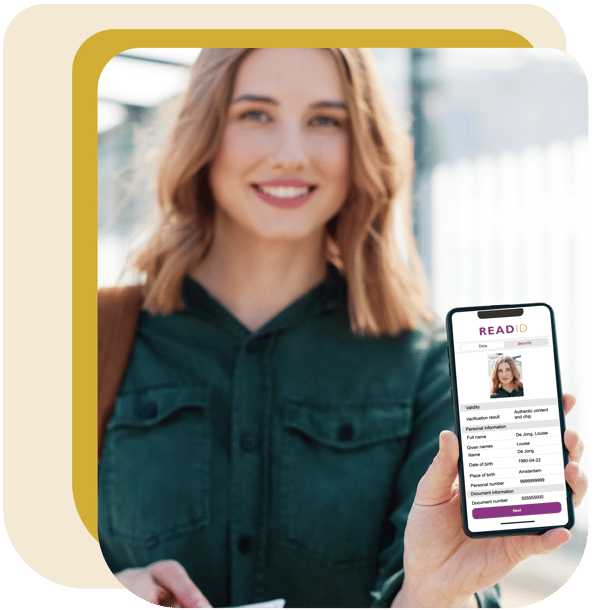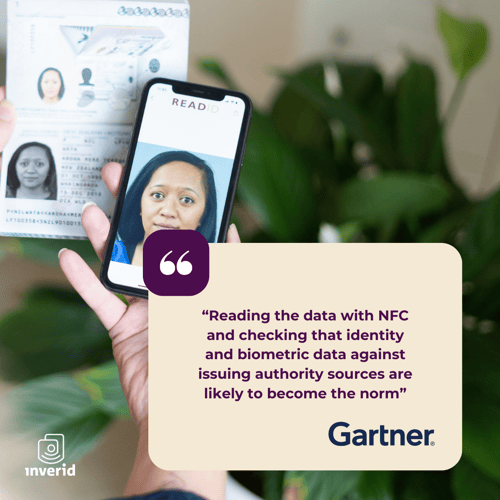 Inverid Representative Vendor in Gartner 2023 Market Guide for IDV
Gartner has published their 2023 Market Guide for Identity Verification, and Inverid is named as a representative vendor for NFC identity verification. Gartner's stance on NFC as a means of remote identity verification is clear: NFC-based identity verification will become unavoidable in the future and is currently a necessity if organisations need to trust the outcome of a check.
Read more
You'll be in good company
ReadID is used by leading banks, governmental organisations, digital signature services, and many others worldwide.




















Read their stories
ReadID Identity Verification in 2 steps
Inverid identity verification solutions
Accelerate towards a trusted and scalable way of NFC-first identity verification
Our ReadID technology can be used remotely as well as in face-to-face settings.
What is your use case?

Instant and secure online self-service identity verification from the comfort of people's homes.
Remote identity verification

Face-to-face, with trusted devices, you can verify identity documents without any knowledge of security features.
Face-to-face identity verification
Leading through innovation
We build upon research and innovation at Inverid. Learn more on the features of our identity verification technology through our resource centre.
Go to our resource centre