Easy to use
Everybody loves it
ReadID is easy to use, is quick and brings straight-through-processing.
Building upon experience
The ReadID software is built upon knowledge derived from millions of transactions on over 2.600 different models of smartphones. We handle documents of more than 170 countries, including all of Western Europe, USA/Canada, Australia and New Zealand as well as large parts of Asia. From our extensive experience with NFC since 2014 we have learned how to deal with this tremendous diversity.
This diversity of document and smartphones is taken away from our users: with dynamic placement we guide users through their optimal customer journey, without them even noticing. In this way, we create the best user experience possible.
ReadID is fast and verifies in real-time; the total customer journey, including the verification, takes less than one minute.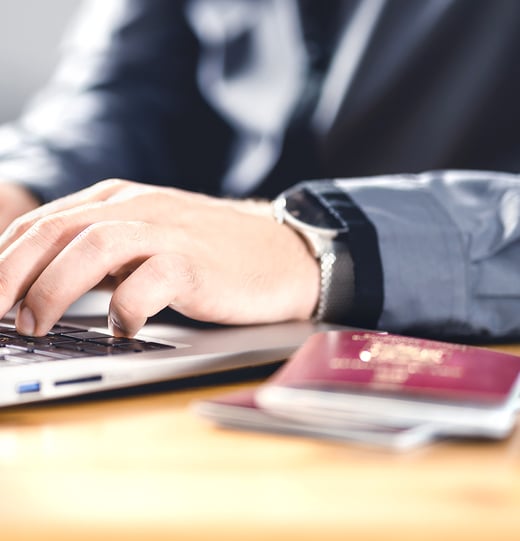 How fast is fast?
Reading and verifying the chip consists of two steps: scanning the machine readable zone on an identity document (OCR) to get access to the chip and accessing the chip itself.
With ReadID, OCR typically takes less than 7 seconds, total time. NFC read times average 5 seconds, and 90% take place within 10 seconds. Where optical solutions often have problems with lighting and glare, causing frustrating and slow identification, ReadID is fast, always.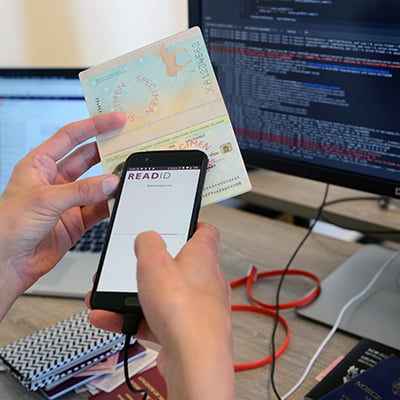 of users under UK Home Office EUSS stated it was easy to use.
Your customers will love it
ReadID creates instant identity verification. No delays, no retaking of pictures, no false negatives.
Apps using ReadID technology are well appreciated. Our free personal app ReadID Me has more than 80.000 users and score 4.1 out of 5 in the App Store and 4.3 out of 5 in the Play Store.
ReadID is used by elderly people for proof of living, highlighting no age limit for users. EU citizens using ReadID under the UK Home Office EU Settlement Scheme has a high appreciation - 86% testified it was easy to use.