Face-to-Face Client Only solution
Anywhere, Anytime,
Off the grid
In the client-only version, ReadID runs on the smartphone only, without a server. The verification is thus done on the smartphone, and therefore can only be used for trusted devices.
ReadID Client-only allows to verify identity documents in a secure and user-friendly manner on a smartphone with NFC. ReadID is provided as configurable software that you can integrate into your own app, in the form of an SDK (Software Development Kit).
ReadID Client-only runs on the smartphone without a server and without the need for internet connectivity. Since the verification is done on the smartphone, this needs to be a trusted device under your control. If this is not the case, then ReadID SaaS or ReadID Ready may be more suitable.
For whom?
ReadID Client only is mostly used in face-to-face use cases, in which an employee of our customer verifies an identity document of someone else. Typical use cases are police forces, border control, municipalities, public transport, or examination agencies.

ReadID Inside
ReadID Client-Only is integrated into your app, following your look and feel with ReadID inside. Works on all modern smartphones.

No training needed
Empowers users to determine whether an identity document is authentic or not, with minimal training.

Secure and user friendly
ReadID is secure and user-friendly, much more than optical scanning of identity documents. The NFC chip in the document cannot be fooled.

Privacy friendly
We are ISO 27001 and ISO 27701 certified. We care about security. We do not get access to any personal information.

No connectivity needed
No network connection is needed to work, as everything is done on the smartphone. Recommended for trusted devices only.

Pricing per device
Pricing includes updates and is typically per device with an unlimited number of verifications.
Smartphone as weapon against identity fraud
33,000 Dutch police officers use Android smartphones and NFC and camera capabilities to verify the authenticity of passports, ID cards, and driver's licenses.
The benefits include the ability to detect fake ID documents without training, input personal data without manually entering personal information, no typing mistakes and easy access to police databases.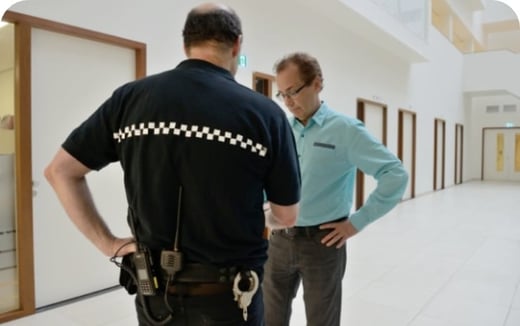 CBR and identity fraud
The organisation CBR, the central driver's license office in the Netherlands, ensures that everyone can get on the road safely. Every Dutch citizen who wants to get a driver's license has to take an exam and have to identify themselves.
CBR employees are professionally trained at the DOC1 level, the level of the Dutch Border Police. They can properly identify a person and recognise identity fraud. Still, not all types of identity fraud are visible to the naked eye. CBR was looking for additional support: A tool that can take away employees' doubts when they are not certain whether an identity document is authentic or not.
ReadID turned out to be the right solution.

Tjitse van den Bos
Corporate Security Manager at CBR
"When in doubt, ReadID offers dependability"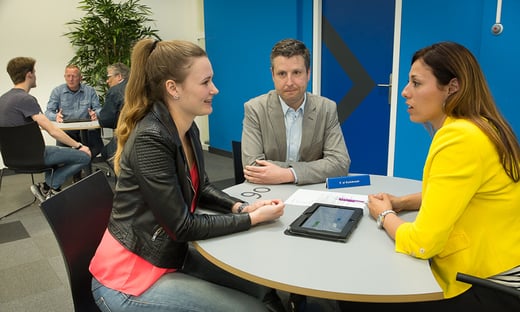 Tjitse van den Bos
Corporate Security Manager at CBR
"When in doubt, ReadID offers dependability"
Start today
Our other solutions to solve any identity verification challenge
ReadID comes in different flavours and architectures to match your use case.
ReadID SaaS
Our SDK can be integrated into any mobile application through well-documented APIs.
You can have full control of user interaction or leverage the knowledge in our high-level API.
ReadID SaaS
ReadID Ready
ReadID Ready is a ready-to-use identity verification app suitable for online use cases. A configurable app, ready for use, SaaS-based. Get up and running in a few days instead of weeks. Comes in a basic, branded, or enterprise version.
ReadID Ready