Identity verification for travel and Borders
Safe, Secure and Seamless
Exploit the benefits of digital document verification to meet allows for the highest level of security, the fastest transaction times and the best possible traveller experience.
Whether you are meeting a government regulatory requirement to secure the border; or an airline, cruise or other operators, ReadID combines Security and Facilitation through its NFC-First technology to deliver a seamless experience across borders in the travel industry.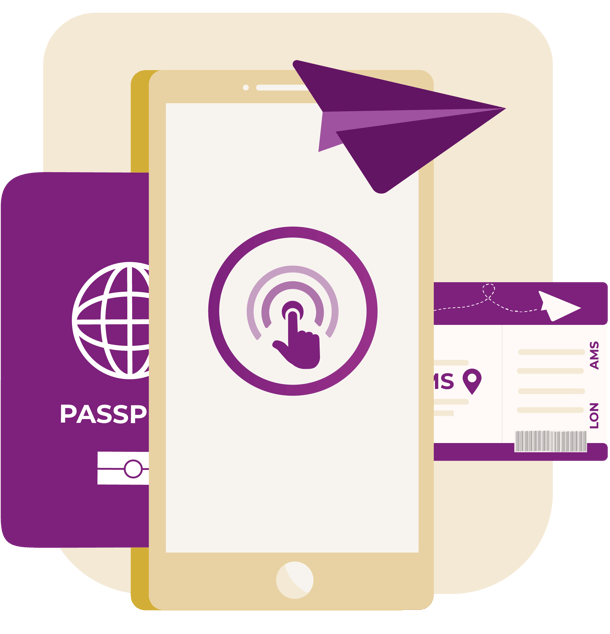 Security
ReadID was the first to provide NFC-based mobile identity verification technology, allowing us to always be ahead of the game when it comes to tackling cyber-security, identity fraud and travel and hospitality. We meet the ICAO's Guiding Core Principles for the Development of Digital Travel Credential (DTC).

Passenger Experience
No unnecessary obstacles to adoption. No on-site infrastructure requirements to put in place. Move your required data collection upstream, to the couch of the customer where they can fill out data without the stress that comes with travelling. ReadID works instantly and your customers will love it.

Scalable
ReadID is built on a scalable architecture, so whether you need hundreds, thousands, or hundreds of thousands of verifications per day our product is more than capable. There are no manual steps to complete, thus creating a fully automated journey that travellers enjoy, and governments accept.
Enhancing the Traveller Experience and Security
The travel industry is focused on delivering a seamless journey for the passenger, though the definition of the seamless can and does vary.
For ReadID, we'll settle for the World Travel and Tourism Council's definition of Safe and Seamless Travel which includes nine components, Permission to Travel and Border Crossings.
These components alone mean a need for fast document and identity verification and the provision of this in a safe, secure, and trusted manner. This ensures that the prime objective of all sovereign states' border management policy can be achieved – to protect their border – as well as provide a seamless journey for the traveller.
Meeting Regulated Data Requirements
Whether your need as a carrier is to ensure accurate identity data for the purposes of Advanced Passenger Information (API), Passenger Name Record (PNR), or for the existing and emerging requirements globally for Entry-Exit Scheme (EES), Entry Travel Authorisation (ETA) and eVisas, ReadID has you covered.
Recently, much has changed to the European Commission Regulations impacting API and PNR announced on 13th December 2022. ReadID can support you meeting the requirements.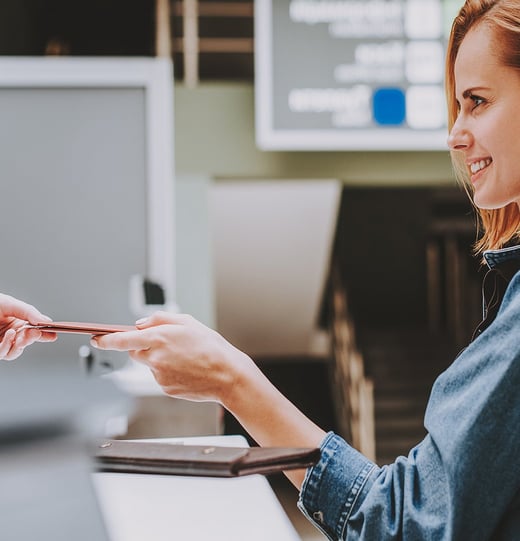 Future Immigration with ETA and eVisas
Whilst clearly there are regional, legal, and eligibility differences between an Electronic Travel Authorization (ETA) and an Electronic Visa (eVisa), for a traveller they both require an application stage. Applying for an ETA or eVisa can be cumbersome and time-consuming.
With ReadID trusted mobile identity verification, governments and their suppliers providing application processing vetting of applicants can begin from their mobile device, with the highest levels of trust. In the case of low-risk individuals and regions, this may eliminate visits to an embassy, consulate, or visa access centre, saving money for the government and time for the traveller. In combination with automated assessments, governments can approve or reject travel authorisations long before the trip will start.
For use cases such as the European Entry-Exit System (EES) or the European Travel Information and Authorisation System (ETIAS), countries can use ReadID in combination with biometrics to streamline border processes securely. ReadID allows third-country nationals to pre-register, drastically shortening the process and therefore impact at the point of entry. It can enable pre-screening of risks to focus on the right person at the right time.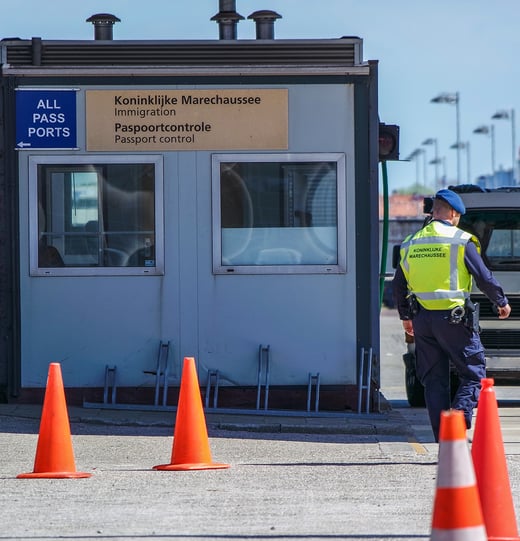 Turn any Smartphone into an e-Gate
Many countries see growing numbers of travellers, refugees, or third-country nationals at their borders. Handling these securely is time-consuming as well as a logistical challenge, often leading to long waiting times, frustration, and avoidable risk.
The two-way nature of NFC as a technology allows for a Smartphone to either be the gatekeeper itself or be the access token to an e-Gate or border crossing point.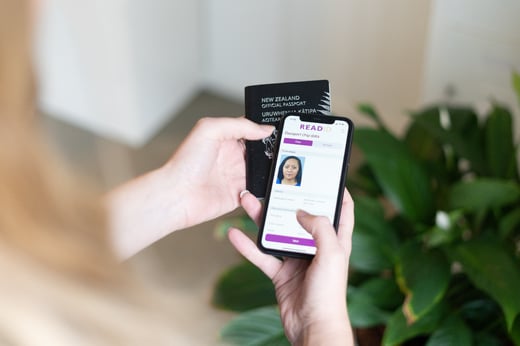 Trusted Mobile Identity Verification
Inverid's NFC-based remote identity verification offers you the highest levels of security and quality needed. You do not need expensive equipment and it is always accessible.
By reading NFC chip information with a trusted mobile device, you can compare the high-resolution facial photograph of the document with the person who currently owns it. In addition, the authenticity of the document and extra checks are executed to detect identity theft.
When you use ReadID's client-only variety on trusted devices, you do not need an internet connection. This is ideal for mobile identity verification by police, in border control or at events.
Start today
Solutions to solve your identity verification challenge in seamless travel
We provide a free personal app ReadID Me on the App Store and Google Play store to experience ReadID technology for yourself. Use ReadID SaaS to integrate into your own app or use our ready-to-use app ReadID Ready to hit the ground running.
ReadID SaaS
Our SDK can be integrated in any mobile application through well-documented APIs. You can have full control of user interaction or leverage the knowledge in our high-level API.
ReadID SaaS
ReadID Ready
ReadID Ready is our ready-to-use label app that can be tailored to the clients' look and feel and can be up and running within days.
ReadID Ready
Learn more
Identity verification evolves constantly. New technologies arise, use cases in travel grow. In our knowledge center we discuss our latest developments and new insights.
Read our blogs