Identity verification for travel
Safe, secure and seamless
Using electronic document verification allows for the highest level of certainty. ReadID combines safety, security and a seamless customer journey in the travel industry.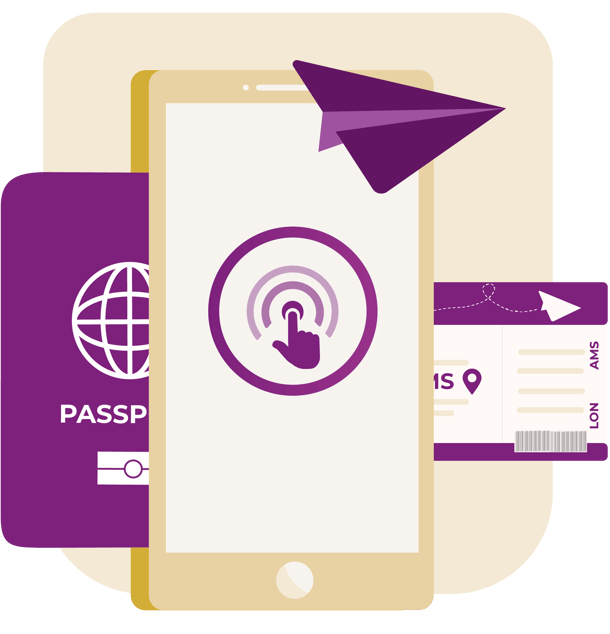 Ease of use
ReadID works instantly and your customers will love it. No unnecessary obstacles or waiting time. Move on securely without churn. Works with identity documents of over 160 countries.

Scalable
ReadID can grow with your business, from dozens to hundreds of thousands of verifications per day. No manual steps, fully automated. And very secure.

Conversion
Ultimately, identity verification should bring conversion, and not churn. ReadID improves conversion in the digital channel, as is proven by many of our clients.
Balancing customer experience
and safety
When travelling, customers want to have a seamless journey. From booking a flight, checking in, arranging an accomodation to renting a car. Based on verified identity credentials, transactions should run smoothly. At the same time, identity fraud is an important risk in almost any step of the journey. Pre-travel checks require correct traveller data to ensure smooth processes. Safety is of utmost importance in international travel. A dilemma that can only be solved with trusted identity verification.


Seamless travel
With ReadID technology it is easy to verify customer identities, either when booking before travelling or face to face when registering or picking up your rented car. Almost instantly, passport data is read and verified, and becomes available in the system. No fraud possibly, no mistakes either. If needed this can be combined with holder verification through a selfie.
we support electronic identity documents worldwide
works on any modern smartphone, Android and iOS
unrivalled customer experience
no contact, no touch, clean
trusted by governments, banks and identity provider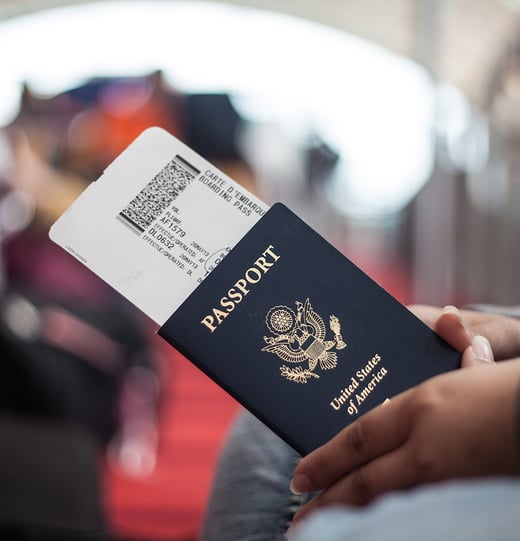 Safety first
Using electronic document verification allows for the highest level of certainty. We verify identity documents faster, better and more reliably than any solution based on taking a document photo or doing manual verification. If the chip inside identity documents is copied or tampered with, it will be detected. The chip contains a high resolution photo that allows for better face matching. The information on the chip is digitally signed by the issuing country. Core ingredients of any secure solution. Users do not need to be trained to verify authenticity and ReadID can even be used remotely, e.g., for online consumer onboarding.
ReadID can read passports from over 160 countries including all EU countries.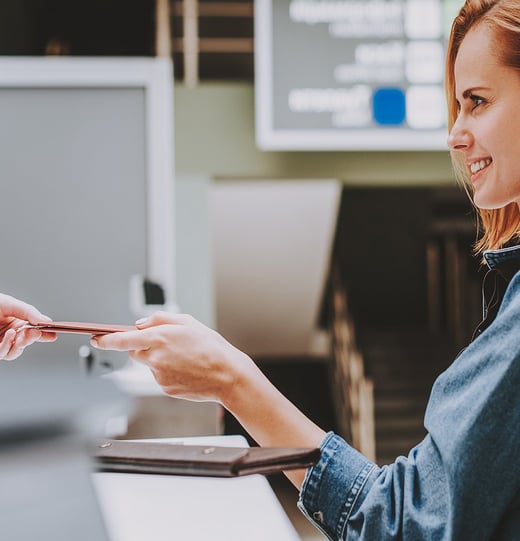 ETA and eVisa from home
Applying for ETAs or eVisa can be cumbersome and time consuming. With ReadID trusted identity verification, governments can allow travellers and immigrants to apply for them from home, at the highest levels of trust. This eliminates visits to an embassy or consulate, saving money for the government and time for the traveller. In combination with automated assessments governments can approve or reject travel authorisations long before the trip will start.
In the UK Home Office EU Settlement scheme we created the world's most successful remote identity verification immigration programme in collaboration with our partner WorldReach Software, with more than 4 million successfull applications.

Steve Grant
WorldReach Software, an Entrust company
"Using NFC we can remotely determine the authenticity of the identity document at the trust level that is needed for."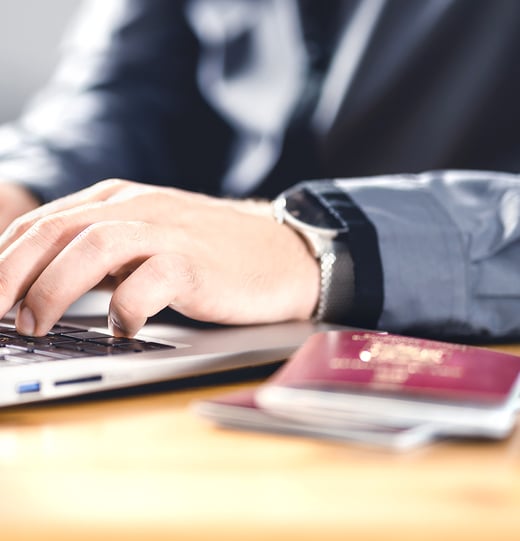 Steve Grant
WorldReach Software, an Entrust company
"Using NFC we can remotely determine the authenticity of the identity document at the trust level that is needed for."
Preventing fraud on platforms
Couch surfing has grown from a niche for students to mainstream accommodation. This growth has led to increasing fraud, both at the end of the listings on the platforms as well as in tourists renting apartments. Fake sites have turned great prospect into dreadfull experiences.
Remote identity verification of owners and users can prevent this. The cost for including identity verification do not compare to value of the experience and the trust created.
ReadID is easy to integrate in any process. Using ReadID Ready allows integration without coding and can be used at low volumes and within days. Integrating ReadID in you app through our SDK allows for tailor-made customer journeys if preferred.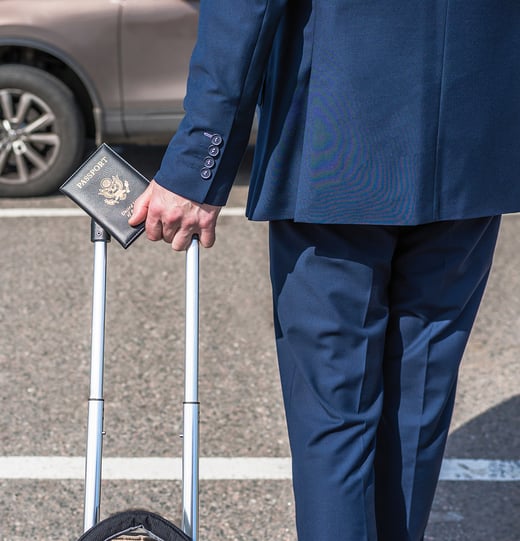 Start today
Solutions to solve your identity verification challenge in seamless travel
We provide a free Demo App to experience ReadID yourself. Use ReadID SaaS to integrate into your own app or use our ready-to-use app ReadID Ready to hit the ground running.
ReadID SaaS
Our SDK can be integrated in any mobile application through well-documented APIs. You can have full control of user interaction or leverage the knowledge in our high-level API.
ReadID SaaS
ReadID Ready
ReadID Ready is our ready-to-use label app that can be tailored to the clients' look and feel and can be up and running within days.
ReadID Ready
Learn more
Identity verification evolves constantly. New technologies arise, use cases in travel grow. In our knowledge center we discuss our latest developments and new insights.
Read our blogs