Identity verification for the real estate industry
Great User Experience & Maximal Security
Using NFC technology, real estate service providers can create a seamless and secure identity verification process. This will strongly improve digital mortgages and property purchases for faster results and happy buyers.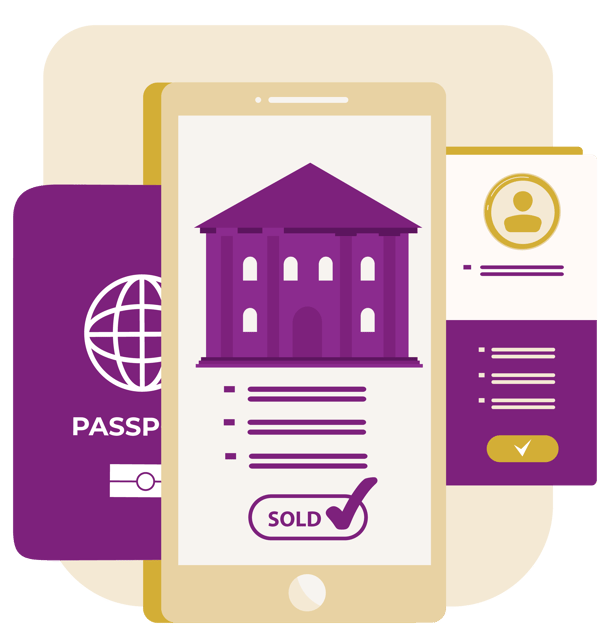 Easy to implement
Using our ready-to-use app ReadID Ready, service providers can implement a fully functional identity verification solution in as little as 6 weeks.

Great user experience
ReadID has proven to have an over 97% conversion rate and prioritises creating a great user experience through dynamic animations and more.
Security and Compliance
Inverid is fully GDPR compliant and has a unique set of certifications, ensuring high compliance with AML regulations and legislation.
Secure remote identity verification for the Real estate and Mortgage industries
ReadID tackles the growing problem of fraud in property purchases with unparalleled security, superior compliance with regulation and a solution that's fast to implement and easy for your customers to use.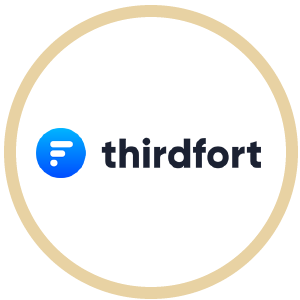 "You never meet somebody that says; 'I just bought a house the other day and that was really fast, enjoyable and it went really smooth and there were no problems on the journey.' We want to change that."
Jack Bidgood
Co-Founder and Managing Director of Thirdfort
Read about Thirdfort's success using ReadID
NFC First identity verification helps fight against fraud
Ensure compliance with anti-money laundering regulations and legislations with streamlined, effective and highly secure NFC-based KYC processes.
By obtaining legitimate proof of identity from potential buyers at the beginning of the buying journey you can stop fraudsters in their tracks. ReadID uses government-issued identity documents safely and securely to check that your user is who they say they are before any financial transactions take place- no more bank statements, utility bills or lease agreements are needed. Just fast, easy, and reliable proof of identity obtained digitally from the comfort of their couch.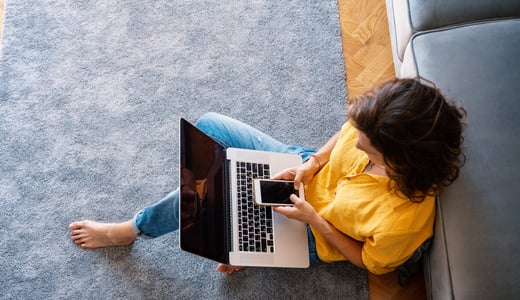 Rebuilding the mortgage process from the ground up
Long wait times, piles of paperwork and antiquated systems make the mortgage journey a pain for both buyers and brokers.
ReadID is an important component in upgrading your solution to a digital one. It allows your customers to access their approval for lending in less than an hour from their initial application and gives you confidence that they are who they say they are, with extra checks like liveness detection available via our partners.
Even better, ReadID can be utilised at both the start and the end of the digital mortgage process in application and signing to bind the buyer's signature to their verified identity, as seen with our involvement with Australian The Lawstore's innovative solution Livesign.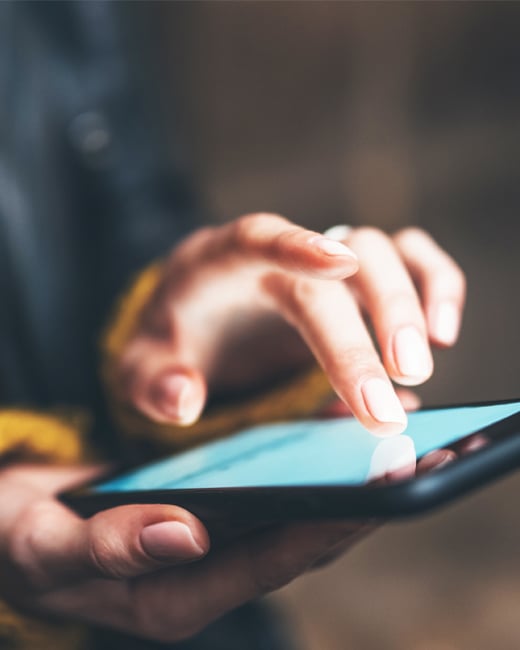 Certified security and compliance
The behind technology ReadID is secure, as is our company. We are the most certified in the identity verification industry, including ISO27001, ISO27701 and eIDAS compliant certified under ETSI EN 319 401 and ETSI EN 319 411-1/2 standards. We are regularly audited and pen tested, and comply with EBA outsourcing guidelines. Inverid is based in the EU and is GDPR compliant, meaning you can rest easy knowing your business is AML compliant with us.
We utilise electronic identity documents that have unbreakable security: data in electronic identity documents cannot be manipulated and is always correctly read, including a high-resolution facial image. This prevents identity fraud and provides a much stronger basis for facial verification than optical solutions. We can detect if a chip is a copy or cloned identity document. Furthermore, we can partner with other service providers to provide extra forms of authentication such as liveness checks all in one app.
Ian Hendey
CEO of The Lawstore
"All the data is coming directly out of the chip, it cannot be tampered with, and the customer's name can be validated, reducing rework and errors in a business's client information."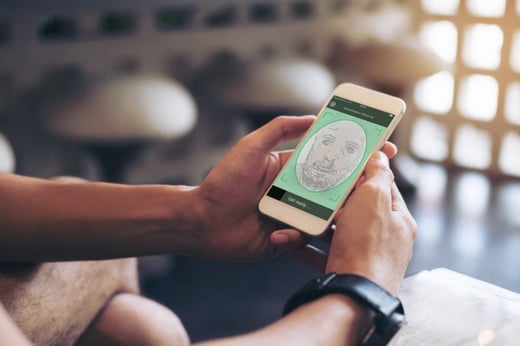 Ian Hendey
CEO of The Lawstore
"All the data is coming directly out of the chip, it cannot be tampered with, and the customer's name can be validated, reducing rework and errors in a business's client information."
Ease of use creates high conversion
ReadID prioritises UX to leave a lasting impression on your customers that ultimately creates stronger trust in your brand with instant identity verification. No delays, no retaking of pictures, and no false negatives. NFC technology is a great asset to the proptech market thanks to its accessibility. All your customer needs is their mobile phone and an identity document.
ReadID is also easy to use. Apps using ReadID technology are well reviewed, with our free personal app ReadID Me scoring 4.6 out of 5 in the App Store and in the Play Store.
ReadID is used by elderly people for proof of living, proving that mobile NFC-based identity verification has no age limit. EU citizens using ReadID under the UK Home Office EU Settlement Scheme gave very positive feedback, with 86% testifying it was easy to use.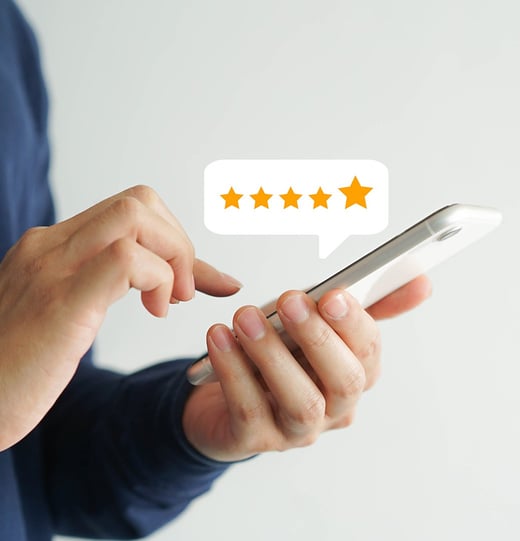 Start today
Solutions to solve any identity verification challenge
We provide a free personal app ReadID Me on the App Store and Google Play Store to experience ReadID technology for yourself. Use ReadID SaaS to integrate into your own app or use our ready-to-use app to hit the ground running.


ReadID SaaS
Our SDK can be integrated into any mobile application through well-documented APIs. You can have full control of user interaction or leverage the knowledge in our high-level API.
ReadID SaaS
ReadID Ready
ReadID Ready is our white-label app that can be tailored to the client's look and feel and can be up and running within days.
ReadID Ready
Learn more
In an increasingly digital world distance does not exist. But how do you create enough trust to facilitate large financial transactions like property purchasing remotely? In our blog, we provide regular updates on this topic.
Go to Blog