Starting in September we expanded our business by opening an office in London, UK. Jim Slevin has been appointed as the Regional Director UK and Ireland along with global responsibility for Inverid's growing Travel and Borders sector.
The UK market has always been of tremendous importance for Inverid, with a solid existing customer base already. The ReadID technology has been part of the EU Settlement Scheme application from Home Office, the world's most successful remote identity verification immigration programme, with more than 6,7 million applicants. Beyond government services, Inverid is also active in markets such as real estate, right-to-work and security clearance checks, with customers including Thirdfort and TrustID. As part of our travel and borders sector work, ReadID was also used in the recent Eurostar SmartCheck trials, with partners iProov and Entrust.
United Kingdom values the role of NFC in identity verification
Identity verification by means of NFC technology is widely known to be the most secure and accurate way of verifying identity documents, with the highest conversion rate. The UK regulatory bodies have embraced NFC because of this; Good Practice Guide 45 for identity verification and HM Land Registry Safe Harbour regulation are good examples. With the GDS One Login system soon to include NFC-based identity verification expansion of NFC adoption is clearly signposted.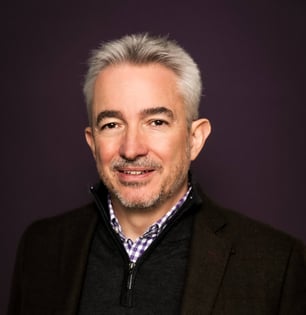 Regional Director UK and Ireland, Jim Slevin
"We see increasing opportunities for growth in the UK", according to Regional Director Jim Slevin. "The UK is an NFC-friendly country, appreciating both its intrinsic security value and straightforward facilitation of legitimate access for individuals. With the wide acceptance of chipped passports and biometrics, and modern regulation in many industries expanding into, for example, the finance sector, where technology is more traditional, is a logical next step."
A next step in worldwide growth
Maarten Wegdam, CEO and co-founder of Inverid, said: "It is great to have our people permanently located in London finally. The collaboration with our customers and partners in the UK will benefit tremendously, contributing to our worldwide ambition to reduce fraud." Inverid also expects to open a tech hub in Spain end of the year as part of its growth strategy.