webinar
Combining NFC
and Biometrics
Remote identity verification should follow two steps: guaranteeing the validity of the identity document and verifying the genuine presence of the document holder. To guarantee document validity nothing beats NFC-based identity verification. In this webinar, we discussed together with iProov how to prove the genuine presence of the holder remotely with biometrics to create usable and secure identity verification.
Featuring Andrew Bud, Matthew Pearch, Ines Duits and host Maarten Wegdam.
How to prove the genuine presence of the holder remotely?
NFC reading allows you to simply verify a passport - to ensure it's not been manipulated or copied. But what about that second step? How to prove the genuine presence of the holder remotely?
For this second step, biometrics are often used. In this webinar, our product owner Ines Duits explains the different forms of biometrics, their strengths and their weaknesses. We zoom into face verification and explain why the combination of getting the data from the chip and face verification works best, for a highly usable and secure approach to identity verification.
Our guest Andrew Bud, CEO of iProov, the leading face biometric verification service provider, outlines the evolving threat landscape and how fraudsters are developing new digital threats to spoof identities.
Host Maarten Wegdam, CEO and co-founder of ReadID, discussed together with Matthew Pearch, Commercial Director at iProov, market developments and what is happening now in the world of face verification and biometrics.
Presenters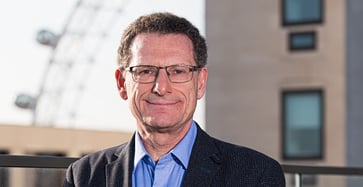 Andrew Bud
CEO iProov
Andrew founded iProov in 2011. He is an experienced technology entrepreneur and leader, with a career spanning thirty years in mobile. In 1999 he founded mBlox, which became the world's largest provider of SMS transmission for enterprise applications. As CEO, Andrew built the firm into a successful high-throughput technology-based service business. Andrew also chairs MEF, the global trade association of the mobile content and commerce industry.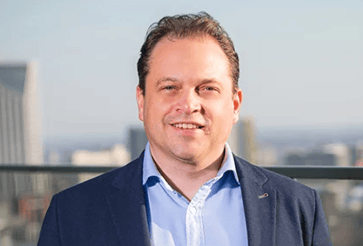 Matthew Pearch
Commercial Director iProov
Matthew is an experienced Sales and Marketing executive. He has a strong background in fast-growth SaaS and web services built on deep relationships with large, complex clients. He built the European operations of Bulletin and was Partnership Director at IOVOX. He has also worked with voice biometrics at Nice Systems. From 2003-2008 Matthew was the most successful European sales executive at mBlox Inc. He has a degree in Economics from the University of Hertfordshire.
Ines Duits
Product Owner ReadID
Ines Duits, Product owner at ReadID, completed her master's degree in Computer Science at the University of Twente. She masters the complexity of our ever-changing digital world. For ReadID she researches biometrics, deepfakes and facial verification vendors. She has also written a children's book about programming and hacking.