ReadID Identity Documents Overview
What to expect?
We provide a list and map of passports from all countries whether ReadID can read and verify them, plus European identity cards.
This document is a summary of a more elaborate whitepaper on coverage of ReadID for different types of identity documents. Contrary to the whitepaper, this summary is public.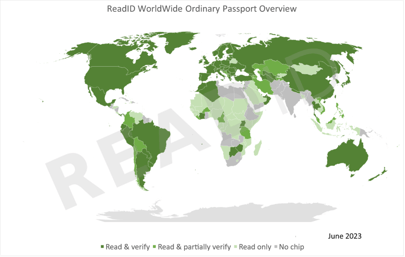 identity documents overview
Yes, I want my copy